Knowledge is power and when you are evaluating the value of your assets - you need to know the facts without all pay-per-view/click media bias.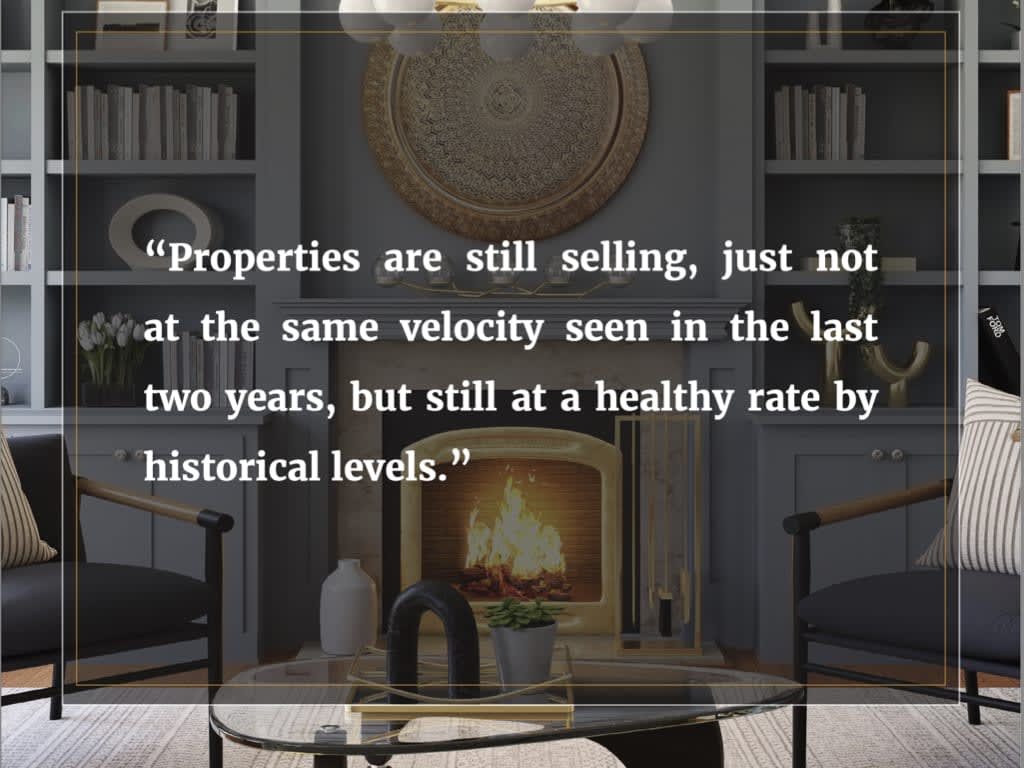 Top 5 Key Points about the Luxury Home Market:
Properties are still selling, just not at the same velocity seen in the last two years, but still at a healthy rate by historical levels.
The disconnect between seller and buyer expectations continues. While this disconnect is hindering sales in the market for homes that have been on the market for a long time without a price reduction, for homes price correctly there seems to be little downward pressure, especially as the average days on market remains in the 20's, rather than in the 50-60's typically seen in pre-pandemic times.
Despite the decline in the number of transactions over the last few months, there are no critical signs of distress in the luxury market. Low inventory levels are containing the ability for buyers to low-ball, home values continue to remain fairly stable, and many homeowners still retain their low interest rates, they so are not yet feeling the strain of additional mortgage costs.
Not only has the purchase of homes valued over $1 million (a figure considered by the National Association of Realtors to be a benchmark for luxury) tripled from 2.6% to 6.5% since 2018, but demand for multiple luxury properties has soared over the last two years. This phenomenal increase has been driven by a growing affluent demographic who consider owning a luxury property a necessity in their asset portfolio.
As we head towards a new year, while we expect the luxury real estate market to remain softer than last year, it is important to remember that we are simply returning to a more normalized market. Expect properties to stay on the market longer, prices not to drop significantly, and the affluent to make decisions based on long-term investment.
Top 5 Key Facts About Atlanta's Luxury Real Estate Market:
The Luxury Benchmark for Single Family Homes in Atlanta is $850,000
The Luxury Benchmark for Attached Homes in Atlanta is $500,000
There were 674 single family homes for sale in December, of which 126 sold.
There were 503 attached homes for sale in December, of which 96 sold
The most active price bands are $1.0-$1.2M for single family homes, and $510,000 - $520,000 for attached homes.
If you have any questions specific to your property or neighborhood, please don't hesitate to reach out to discuss.