7 Farmers Markets in Atlanta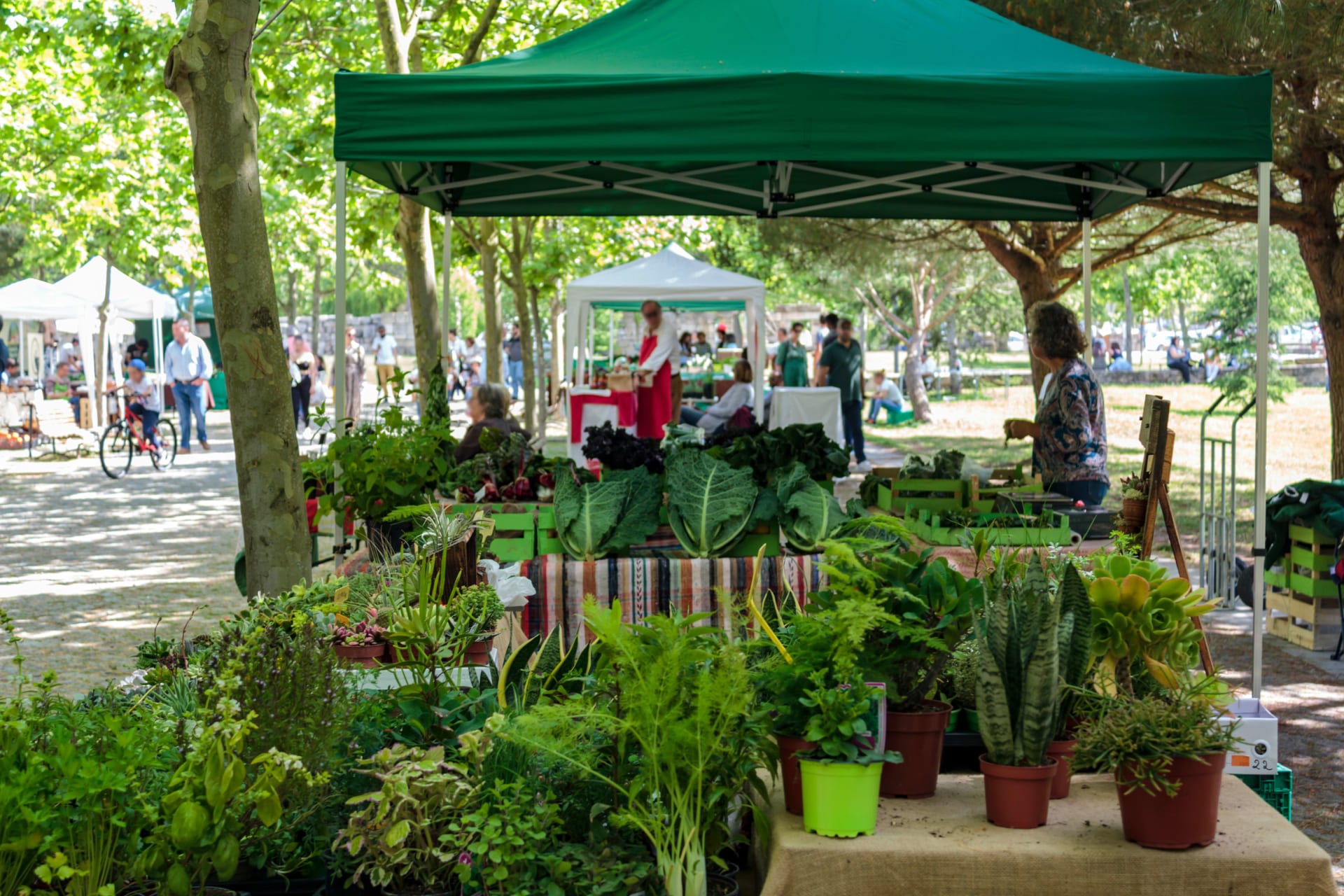 Popular year-round, Atlanta boasts an abundance of excellent farmers' markets.
For those seeking out fresh, locally grown produce, Atlanta offers a vast collection of Farmers Markets. With more than 25 such markets spread across the city, we guarantee one is close to your home.
Arguably one of the best methods for buying local, many of the city's top markets feature incredible fresh fruits and vegetables. There's also plenty of homemade baked goods, prepared meals, meat and cheese offerings, and homewares and arts and crafts (often made by local artists). A handful even features live music and a fun, carnival-like atmosphere.
But which of the region's markets are worth your time and money? Below is a list of seven Farmer's Markets in Atlanta and what to expect at each.
Atlanta State Farmers Market
16 Forest Pkwy, | Forest Park, GA | 404-675-1782
Open 24 hours a day, seven days a week
The expansive Atlanta State Farmers Market is 15 minutes south of downtown Atlanta, adjacent to Hartsfield International Airport. At 150 acres, it's one of the largest such markets globally and is a significant distribution area for Georgia produce. Atlanta State Farmers Market includes a garden center, two restaurants and is open to the public 24/7. Plus, it's a great place to purchase a Christmas tree!
Decatur Farmers Market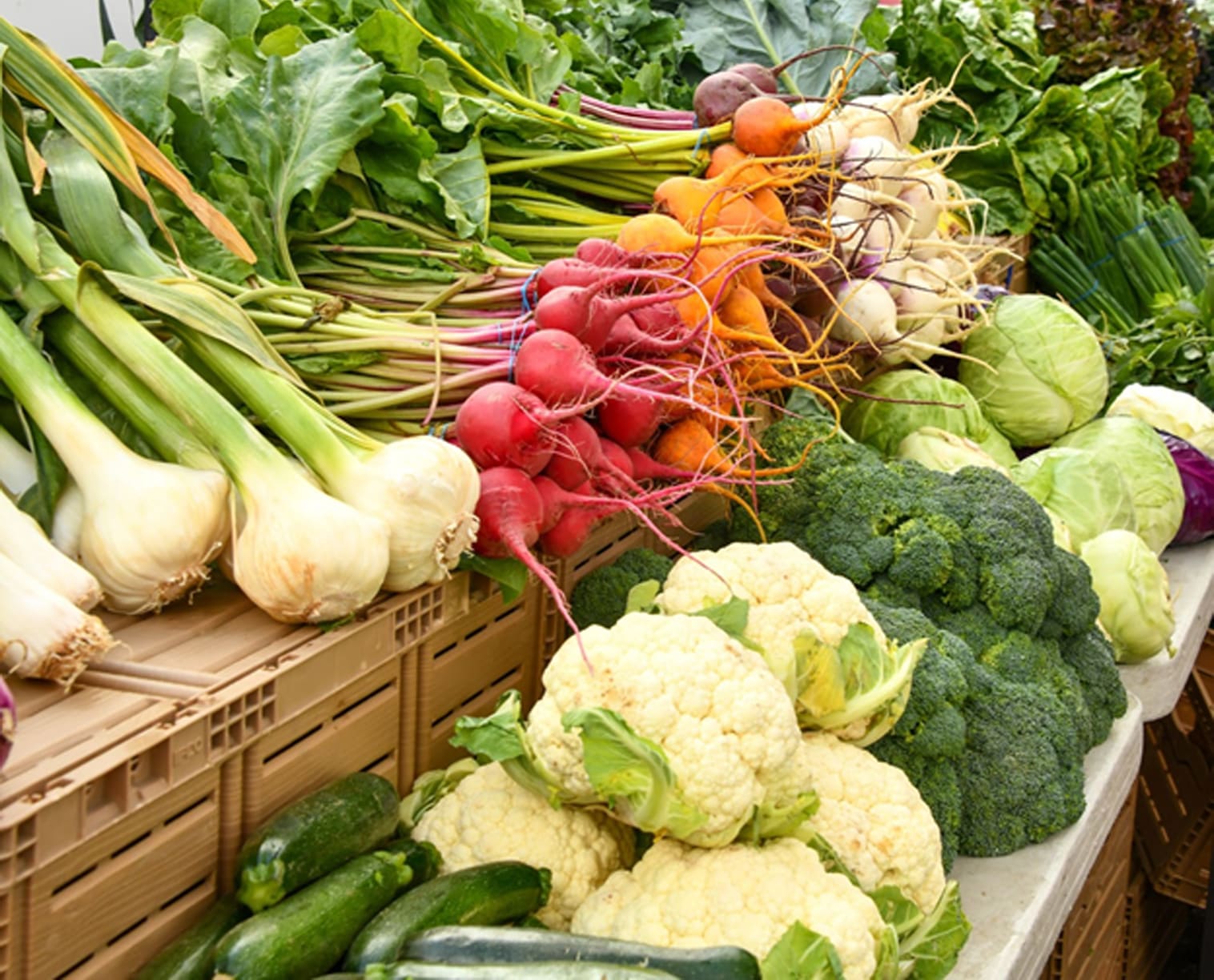 First Baptist Church Decatur, 308 Clairemont Ave., Decatur, GA 30030
Open every Wednesday from 4:00 p.m. to 7:00 p.m., March through November.
As part of the Community Farmers Markets Group (CFM), the Decatur Farmers Market boasts nearly 30 permanent weekly and monthly vendors and 15 rotating vendors. Located just 20 minutes from downtown Atlanta, this producers-only market means you're buying straight from the source — local products from local vendors.
East Atlanta Village Farmers Market
572 Stokeswood Ave SE, Atlanta, GA 30316
Open every Thursday from 4:00 p.m. to 8:00 p.m., March through November
Also part of the CFM, the East Atlanta Village Farmers Market is always a lively affair and is regarded as one of the city's favorite markets. Though smaller than a few others on our list (12 permanent vendors and 21 rotating vendors), the market hosts cooking demonstrations and an on-site Edible Learning Garden with children's activities.
Grant Park Farmers Market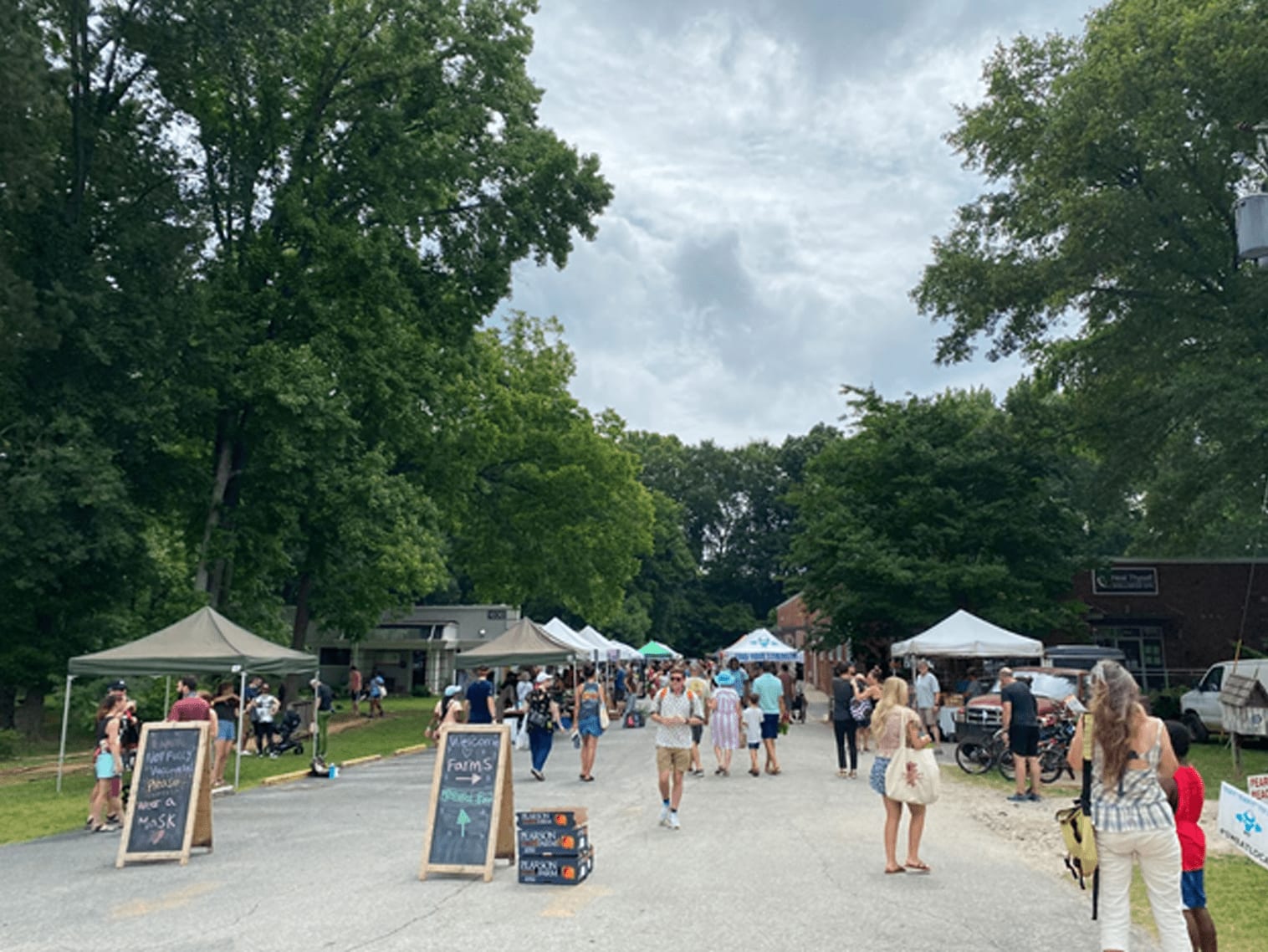 Credit: CFM
1040 Grant St SE, Atlanta, GA 30315
Open every Sunday from 9:00 a.m. to 1:00 p.m., year-round
For the past decade, CFM's Grant Park Market has grown into a Sunday tradition and one of the region's most popular and frequented produce markets. Located at the culturally rich Beacon Atlanta retail and wellness center, you can start your Sundays at the market and spend your afternoons visiting the area's more than thirty restaurants, retailers, and service providers. The Grant Park Market features more than seventy permanent and rotating vendors.
Green Market at Piedmont Park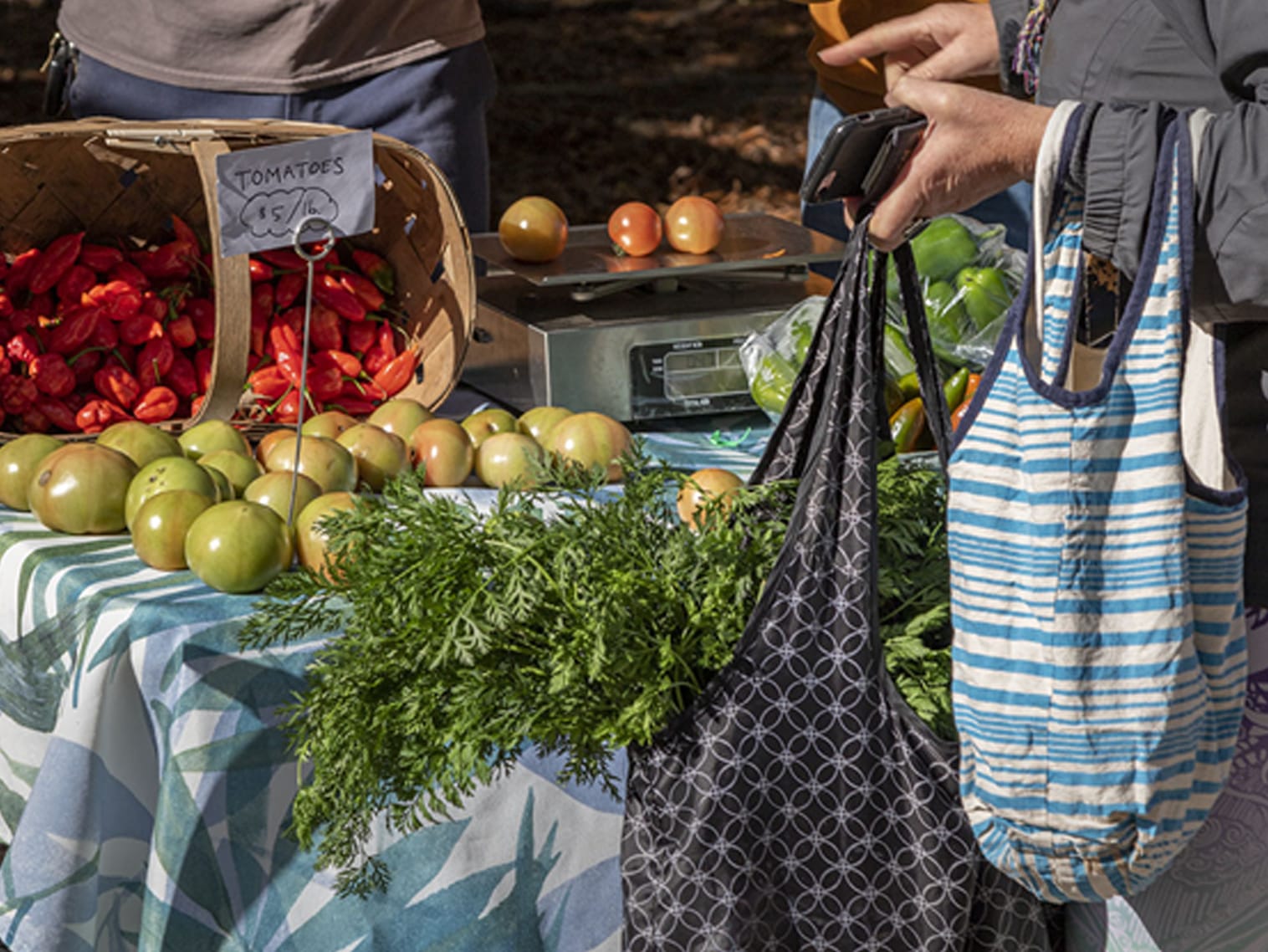 Credit: Piedmont Park Conservancy
1071 Piedmont Ave Ne, Atlanta, GA 30309
Open every Saturday from 9:00 a.m. to 1:00 p.m., March through December
Hosted by the Piedmont Park Conservancy, the Green Market is one of the cities top Farmers Market located in one of its best settings. The market typically sees up to 50 vendors attend at the height of the season and includes local produce, arts and crafts, baked goods, and prepared and specialty food and beverage items.
Freedom Farmers Market at the Carter Center
Carter Center Library, 453 Freedom Parkway Northeast, Atlanta, GA 30307
Open year-round on Saturdays from 8:30 a.m. to 12:00 p.m.
First opened in 2014, this year-round market supports local, sustainable produce, live music, and a kid's area on the grounds of The Carter Center near the Jimmy Carter Presidential Library and Museum. Situated close to the Freedom Park Trail, the market is reachable via walking or biking the trail or through MARTA (or by car as The Carter Center is ten minutes from downtown Atlanta).
Fresh MARTA Markets
Bankhead, College Park, Five Points, H.E. Holmes, and West End MARTA Stations
Open from mid-April to mid-December, 3 to 7 p.m., check website for specific station days
For a unique take on the traditional Farmers Market, MARTA hosts fresh produce stands at five of its area stations from mid-April through mid-December. The Fresh Markets operate in partnership with the CFM.
Ready to explore the best of Atlanta real estate? Contact Jessica Li today to start your home buying journey. From Morningside real estate to Tuxedo Park homes for sale, allow Jessica and her team's years of experience and expertise to be your guide to Atlanta's luxury real estate market.